" Get in touch with us on for any help or Query, We will be happy to help you "
Current Affairs 📰 Daily (CAD)
It is an initiative taken by the SSARP Study to ease burden from IAS Aspirants & save some time ⌚ to cover conventional section more, CAD is written by our expert team from various fields on daily basis for 10 topics, these topics are sorted by our AI design to judge the importance of topic depending upon the previous years paper question pattern & breakthrough of the news floated on various news websites 70:30 weightage.
CAD highly useful for IAS aspirants throughout the recruitment process of Preliminary Exam, Mains Exam & Interview while it is of utmost important for Preliminary exam.
---
DRIP -Dam Rehabilitation and Improvement Programme
Do You Know ??
DRIP was undertaken with financial assistance from World Bank in 2012.
News 📰
CCEA approves Externally Aided Dam Rehabilitation and Improvement Project – Phase II and Phase III
In Brief
Aim – The aim is to improve the safety and operational performance of selected dams across the whole country.
This will be along with institutional strengthening with system wide management approach.
Ministry
Jal Shakti Ministry
Note – Originally it was under the Ministry of Water Resources but in the May 2019, Ministry of Water Resources, River Development & Ganga Rejuvenation and Ministry of Drinking Water and Sanitation was merged.
Funding
Almost outlay is 10000 Cr, 7000 Cr will be comes from WB & AIIB & rest are come from concerned department of implementing agencies.
World Bank (WB)
Asian Infrastructure Investment Bank (AIIB)
Timeline
Project was initiated in 2012 – Phase I, Phase II & Phase III will be executed from year 2021 -31, each phase of 6 years with 2 years of overlap.
---
Army's Extreme Weather Habitats
News 📰
Army builds extreme weather habitats for troops in Ladakh
In Brief
In order to ensure the operational efficiency of the troops deployed in winters, the Army has completed the establishment of habitat facilities for all the troops deployed in the sector.
Apart from the smart camps with integrated facilities, additional state of the art habitats with integrated arrangements for electricity, water, heating facilities, health and hygiene have been recently created.
Why is it important ?
The altitude in Ladakh where troops are deployed ranges from 14,000 feet to 18,000 feet and the area experiences up to 40 feet of snowfall from December onwards.
Coupled with the wind chill factor, the temperature dips to minus 40 degrees Celsius, disrupting road access to the area for some time.
Do You Know ??
The Army recently procured 15,000 extreme weather clothing from the U.S. under the bilateral logistics pact, Logistics Exchange Memorandum of Understanding, for the additional troops in Ladakh.
---
Bronze idols return to Tamil Nadu after four decades
Do You Know ??
These idols belong to the Sri Rajagopal Vishnu Temple (temple built during the Vijayanagara period) in Anandamangalam in Nagapattinam district of Tamil Nadu.
News 📰
Stolen from temple, bronze idols return to Tamil Nadu after four decades
In Brief
The idols are believed to be masterpieces of Indian metal art and vary between 74 cm and 90 cm in height.
Union Culture Minister  handed over 13th-century bronze idols —of Ram, Lakshman and Sita — which were recently repatriated from the UK to the Tamil Nadu government at the Archaeological Survey of India (ASI) headquarters in Delhi.
---
Microwave Weapon
News 📰
The Indian Army has rejected "fake" a report which claimed that the Chinese army had used "microwave weapons" to drive Indian soldiers away from their positions in eastern Ladakh.
In Brief
Microwave Weapons are supposed to be a type of direct energy weapons, which aim highly focused energy in the form of sonic, laser, or microwaves, at a target.

Microwave Weapons use beams of high-frequency electromagnetic radiation to heat the water in a human target's skin, causing pain and discomfort.

A number of countries are thought to have developed these weapons to target both humans and electronic systems.

Concerns have been raised on whether they can damage the eyes, or have a carcinogenic impact in the long term.

Which countries have these "microwave weapons"?
China had first put on display its "microwave weapon", called Poly WB-1, at an air show in 2014. The United States has also developed a prototype microwave-style weapon, which it calls the "Active Denial System".

The US apparently deployed such a weapon in Afghanistan, but withdrew it without ever using it against human targets.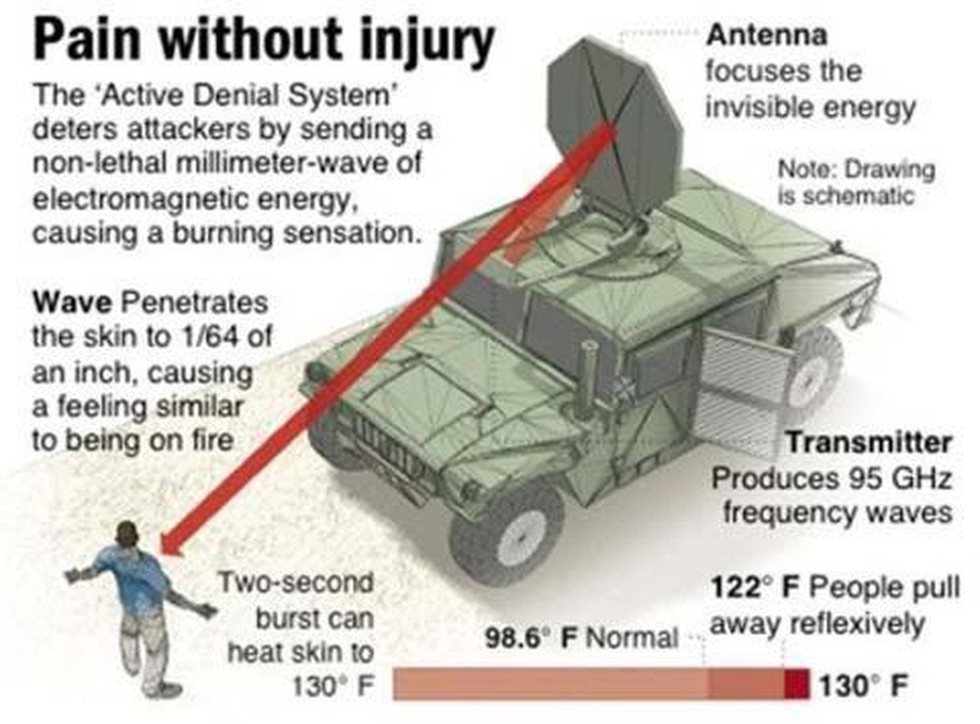 Do You Know ??
In a microwave oven, an electron tube called a magnetron produces electromagnetic waves (microwaves) that bounce around the metal interior of the appliance, and are absorbed by the food. The microwaves agitate the water molecules in the food, and their vibration produces heat that cooks the food. Foods with a high water content cook faster in a microwave often than drier foods.
---
RBI's debt restructuring scheme
Do You Know ??
Debt restructuring is a process used by companies to avoid the risk of default on existing debt or lower available interest rates. Individuals on the brink of insolvency also restructure their debt as do countries that are heading for a default on sovereign debt
News 📰
Rating agency Crisil has said that as many as 99% of companies rated by it were unlikely to opt for the one-time debt restructuring scheme.
In Brief
In August this year, RBI set up a committee headed by K.V. Kamath on restructuring of loans impacted by the Covid-19 pandemic.
The Committee was tasked to recommend parameters for one-time restructuring of corporate loans.
Recommendations made by the Committee:
Graded approach to restructuring of stressed accounts based on severity of the impact on the borrowers- Banks can classify the accounts into mild, moderate and severe as recommended by the committee.
Five financial parameters to gauge the health of sectors facing difficulties- total outside liabilities to adjusted tangible net worth, total debt to earnings before interest, taxes, depreciation, and amortization (Ebitda), debt service coverage ratio (DSCR), current ratio and average debt service coverage ratio (ADSCR).
26 sectors have been identified including auto, aviation, construction, hospitality, power, real estate and tourism.
---
UK to Ban Petrol & Diesel Car by 2030
News 📰
UK to ban diesel, petrol cars from 2030 for new Green Industrial Revolution
In Brief
It includes a ban on the sale of new petrol and diesel cars by 2030 and new measures to become a world leader in carbon capture.
UK has mobilized 12 billion pounds for the 10-point plan, which it claims will support up to 250,000 jobs
Do You Know ??
UK prepares to co-host the Climate Ambition Summit on December 12 and the UN COP26 climate summit next year.
---
Pradhan Mantri Formalization of Micro Food Processing Enterprises Scheme (PM-FME Scheme)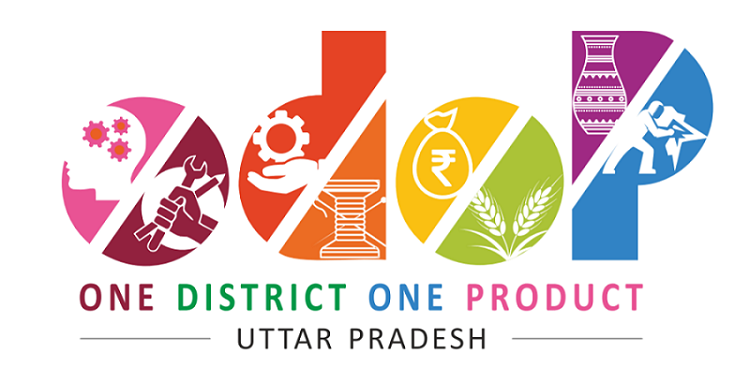 Do You Know ??
The PM FME scheme derives inspiration from the One District One Product (ODOP) Programme of the Uttar Pradesh (UP)  government which aims to create product-specific traditional industrial hubs across 75 districts of UP. 
News 📰
The Ministry of Food Processing launched the GIS One District One Product (ODOP) digital map of India.
In Brief
The digital ODOP map provides detailed information about ODOP products to all stakeholders.
The GIS ODOP digital map of India provides details of ODOP products of all the states and facilitates the stakeholders.
The digital map also has indicators for tribal, SC, ST, and aspirational districts. It will enable stakeholders to make concerted efforts for its value chain development.
It aims to enhance the competitiveness of existing individual micro-enterprises in the unorganized segment of the food processing industry and promote formalization of the sector and provide support to Farmer Producer Organizations, Self Help Groups, and Producers Cooperatives along their entire value chain.
With an outlay of Rs. 10,000 crore over a period of five years from 2020-21 to 2024-25, the scheme envisions to directly assist the 2,00,000 micro food processing units for providing financial, technical, and business support for upgradation of existing micro food processing enterprises.
Note – Launched under the Aatmanirbhar Bharat Abhiyan, the PM-FME Scheme is a centrally sponsored scheme.
---
PM – FME Scheme
News 📰
Sandeep Eswarappa, Assistant Professor at IISc, Bengaluru proposes to provide new genetic treatment for duchenne muscular dystrophy.
In Brief
Duchenne muscular dystrophy (DMD) is a severe type of muscular dystrophy that primarily affects boys. Females with a single copy of the defective gene may show mild symptoms.

Muscle weakness usually begins around the age of four, and worsens quickly. Muscle loss typically occurs first in the thighs and pelvis followed by the arms.

This can result in trouble standing up.[2] Most are unable to walk by the age of 12. Affected muscles may look larger due to increased fat content. Scoliosis is also common. Some may have intellectual disability.

It is caused by a mutation in the gene for the protein dystrophin. Dystrophin is important to maintain the muscle fiber's cell membrane.

Although there is no known cure, physical therapy, braces, and corrective surgery may help with some symptoms.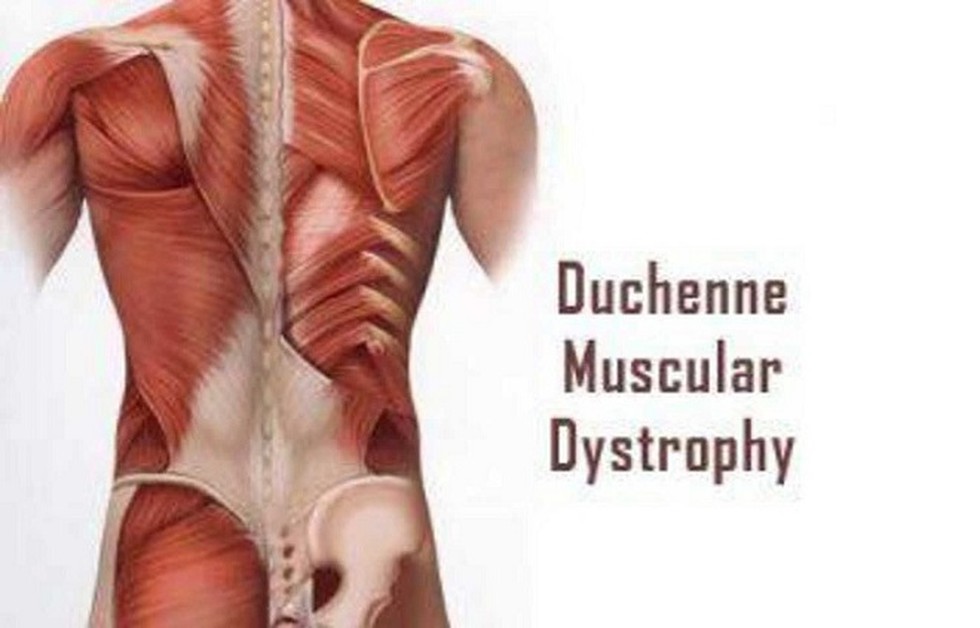 Do You Know ??
---
World Toilet Day
Do You Know ??
Theme for the year 2020- "Sustainable sanitation and climate change".
News 📰
World Toilet Day is being celebrated on November 19.
In Brief
It is an official United Nations international observance day on 19 November to spread awareness about the global sanitation crisis.
Objective: To reach, SDG #6 i.e. to reach everyone with sanitation, and halve the proportion of untreated wastewater and increase recycling and safe reuse.
History: It was established by the World Toilet Organization in 2001. Twelve years later, the UN General Assembly declared World Toilet Day an official UN day in 2013.
Convener: UN-Water is the official convener of World Toilet Day.
How is it observed? World Toilet Day is marked by educational campaigns and other activities. Events are planned by UN-Water, local civil society organizations and volunteers.
---