" Get in touch with us on for any help or Query, We will be happy to help you "
Current Affairs 📰 Daily (CAD)
It is an initiative taken by the SSARP Study to ease burden from IAS Aspirants & save some time ⌚ to cover conventional section more, CAD is written by our expert team from various fields on daily basis for 10 topics, these topics are sorted by our AI design to judge the importance of topic depending upon the previous years paper question pattern & breakthrough of the news floated on various news websites 70:30 weightage.
CAD highly useful for IAS aspirants throughout the recruitment process of Preliminary Exam, Mains Exam & Interview while it is of utmost important for Preliminary exam.
---
Five Years Vulture Conservation Plan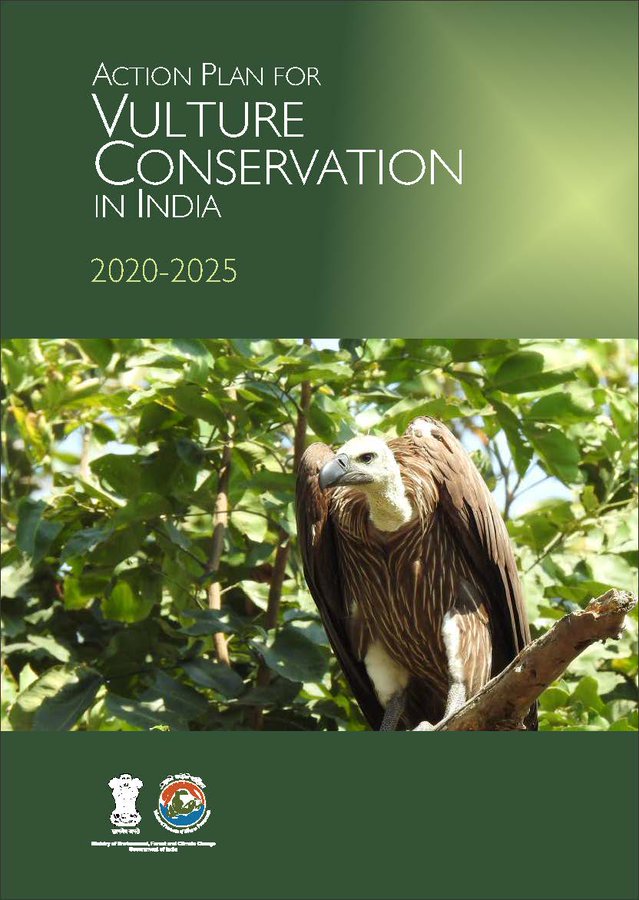 Do You Know ??
There are total 9 species of Vulture found in India.
News 📰
The Union Government has released a five-year action plan for the conservation of vultures.
Vultures in India
Till the 1980s, Vultures were very common in India and their population was estimated to be 40 million. However, during the mid-90s, their population crashed over 90% and by 2007, 99% of the three Gyps species were wiped out.
The sudden decline in the population of vultures prompted the government to come out with a dedicated plan for the conservation of vultures as the three-year plan of 2006 did not get the desired results.
Vulture Conservation Action Plan: Highlights
• The plan will deal with the dead animals in a scientific manner for disposal so that vultures will not get exposed to the animal carcasses that died during the treatment.
• The Action plan (2020-2025) with an estimated budget of Rs. 207 crores will also include setting up of five additional conservation breeding centres of vultures- in Tripura, Uttar Pradesh, Karnataka, Maharashtra, and Tamil Nadu.
• The plan also includes the proposal to establish 4 rescue centres in different areas such as Bhopal in Central India, Haryana in North India, Hyderabad in South India, and Guwahati in North-East India.
• The government will also be working on the conservation breeding programme of Egyptian Vultures and Red-Headed Vulture.
• The plan will help states in establishing at least one 'Vulture safe zone' for the conservation of the population.
• The five-year plan will also carry out coordinated nation-wide vulture count for getting a more exact estimate of the vulture population.
• A database will also be created on emerging threats to vulture conservation including electrocution and collision.
---
Kochi – Mangalore Gas Pipeline Completes
News 📰
The Kochi-Mangaluru natural gas pipeline project is ready for commissioning.
In Brief
The 444-km-long natural gas pipeline was launched in 2009 at an estimated cost of ₹2,915 crore.
It was to be commissioned in 2014.
However, due to the opposition with regard to safety and on commercial grounds, wherein the land price was the main hurdle, the project cost nearly doubled to over ₹5,750 crore.
The first phase of the project was commissioned in August 2013 in the Kochi metropolitan area.
GAIL India has completed the final 540-metre treacherous stretch across the River Chandragiri in northern Kerala.
The pipeline would supply gas to all seven districts it passes through in Kerala (Ernakulam, Thrissur, Palakkad, Malappuram, Kozhikode, Kannur and Kasargod) and the hilly Wayanad district.
Koottanad is the main junction of the pipeline from where the line bifurcates to Mangaluru and Bengaluru.
Do You Know ??
Natural gas is the earth's cleanest burning hydrocarbon.
---
World Diabetes Day
Do You Know ??
The theme for World Diabetes Day 2020 is "The Nurse and Diabetes".
News 📰
The World Health Organization – WHO launched an initiative to expand people's access to affordable insulin on the occasion of World Diabetes Day.
In Brief
Why Nov 14th ?
November 14 is the birthday of Sir Frederick Banting. He and Charles Best discovered insulin together in 1922.
About Diabetes –
Diabetes is a non-communicable disease – NCD that occurs when the pancreas cannot produce enough insulin (a hormone that regulates blood sugar or glucose) or the body cannot effectively use the insulin it produces.
Diabetes affects five major organs, namely the kidneys, heart, blood vessels, nervous system and eyes (retina)
Factors leading to increased diabetes include unhealthy diet, lack of physical exercise, harmful use of alcohol, overweight/obesity, smoking, etc
---
Statue of Peace
News 📰
PM Narendra Modi unveils `Statue of Peace` in Rajasthan.
In Brief
To mark the 151st Birth Anniversary celebrations of Jainacharya Shree Vijay Vallabh Surishwer Ji Maharaj.
The 151-inch tall statue has been made from Ashtadhatu i.e. 8 metals, with copper being the major constituent.
About: Jainacharya Shree Vijay Vallabh Surishwer Ji Maharaj
The saint, who lived during 1870-1954, led an austere life, working selflessly and dedicatedly to spread the message of Lord Mahavira.
He also worked relentlessly for the welfare of the masses, spread of education and eradication of social evils, wrote inspiring literature (poetry, essays, devotional hymns and stavans) and gave active support to the freedom movement and the cause of the swadeshi.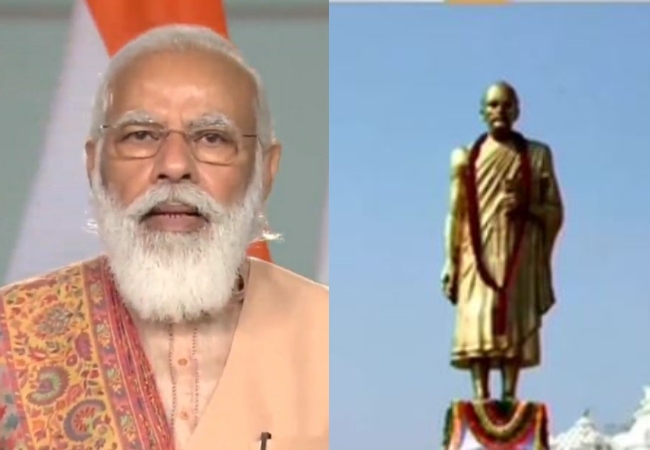 Do You Know ??
"Statue of Unity" is the 597 feet (182 Meters) high structure of Sardar Vallabhbhai Patel.
---
International Day for Tolerance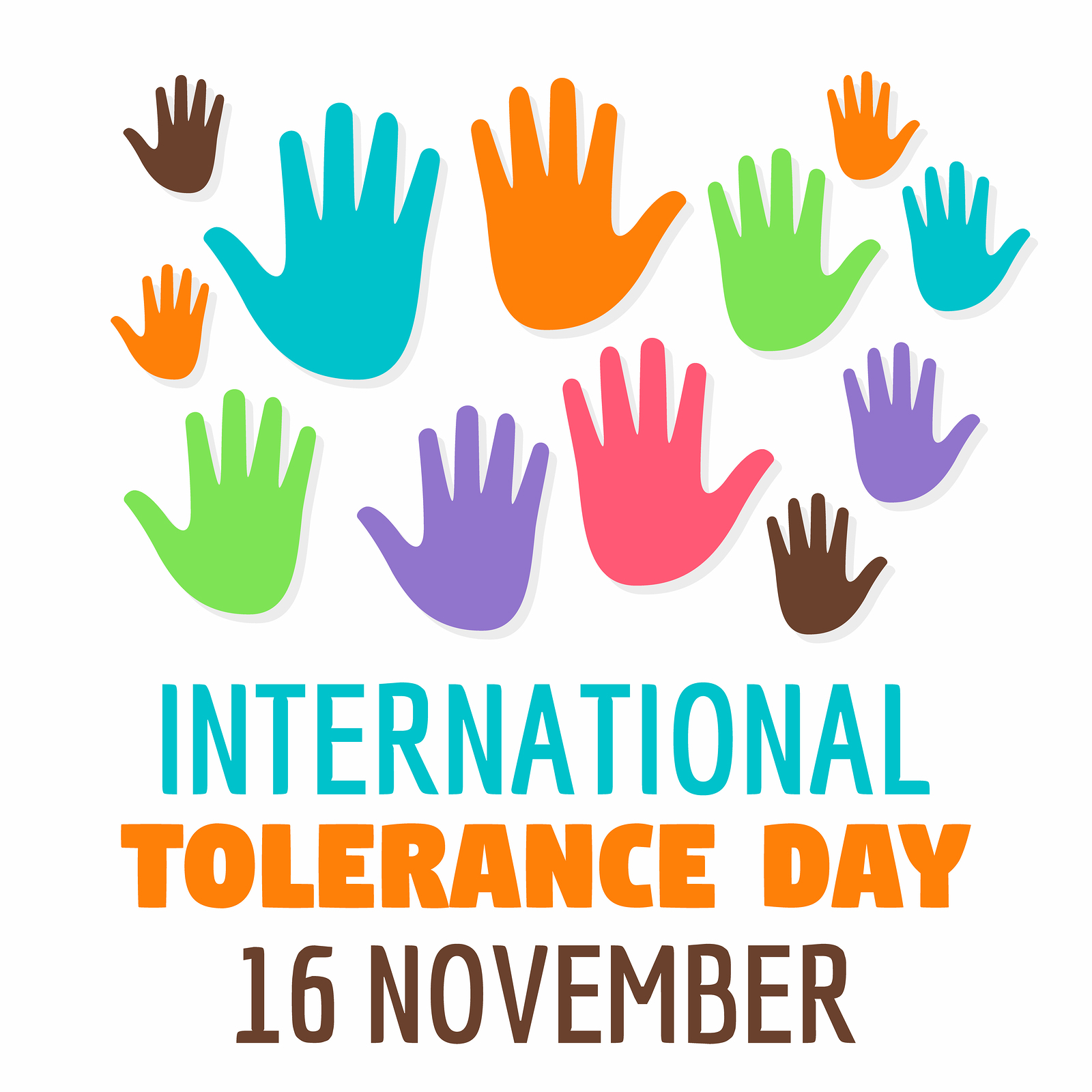 Glancer
Since -1995
Date – 16th November
Observed by – UN Members
Organized by – UNESCO
Frequency – Every Year
News 📰
it is observed on 16th November.
In Brief
In 1996, the UN General Assembly adopted Resolution 51/95(link is external) proclaiming 16 November as International Day for Tolerance. This action followed the adoption of a Declaration of Principles on Tolerance by UNESCO's Member States on 16 November 1995.
The Day recognizes the universal human rights and fundamental freedoms of others. It gives the message that people are naturally diverse; only tolerance can ensure the survival of mixed communities in every region of the globe.
The UNESCO-Madanjeet Singh Prize for the Promotion of Tolerance and Non-Violence?
In 1995, to mark the United Nations Year for Tolerance and the 125th anniversary of the birth of Mahatma Gandhi, UNESCO created a prize for the promotion of tolerance and non-violence.
The UNESCO-Madanjeet Singh Prize for the Promotion of Tolerance and Non-Violence rewards significant activities in the scientific, artistic, cultural or communication fields aimed at the promotion of a spirit of tolerance and non-violence.
The prize is awarded every two years on the International Day for Tolerance, 16 November.
The Prize may be awarded to institutions, organizations or persons, who have contributed in a particularly meritorious and effective manner to tolerance and non-violence.
---
Religious Conversion
News 📰
Haryana & Uttar Pradesh government is considering a law against forced religious conversions and has sought information about such a law already in force in Himachal Pradesh.  Last year, the Himachal Pradesh assembly passed the Freedom of Religion Bill, 2019.
In Brief
The Constitution of India guarantees the freedom to profess, practice, and propagate one's religion under article 25.  The Supreme Court in the case of Ratilal Panachand Gandhi v. State of Bombay clarified this provision by holding that
Every person has a fundamental right under our Constitution not merely to entertain such religious belief as may be approved of by his judgment or conscience but to exhibit his belief and ideas in such overt acts as are enjoined or sanctioned by his religion and further to propagate his religious views for edification of others

http://judis.nic.in/supremecourt/imgs1.aspx?filename=949
Existing Laws to deal with Conversion
According to the Act, "no person shall convert or attempt to convert, either directly or otherwise, any other person from one religion to another by use of misrepresentation, force, undue influence, coercion, inducement or by any fraudulent means or by marriage; nor shall any person abet or conspire such conversion".
The Act does not cover a person re-converting to his "parent religion".
It further says that any marriage done for the sole purpose of religion conversion may be declared null and void by a court on a petition by either party.
Punishment Provisions –
All offences under the Act are cognizable and non-bailable.
The violator can be punished with a prison term ranging from one to five years, along with a fine.
In case the victim is a minor, woman or member of a Scheduled Caste or Tribe, the imprisonment may extend upto seven years.
Failure to declare the conversion in advance can also result in an imprisonment of upto two years.
Do You Know ??
India doesn't permit Forced religion Conversion.
---
Kerala Fibre Optic Network Project
Do You Know ??
The National Optical Fibre Network (NOFN) aims to connect all the 2,50,000 Gram panchayats in the country and provide 100 Mbps connectivity to all gram panchayats (GPs)
News 📰
Kerala aims to provide free Internet for poor families, public offices by December.
In Brief
Objective
The project seeks to fulfil the government's aim of making internet access a 'citizen's right'.
To provide free high-speed internet to over 20 lakh below poverty line (BPL) households.
About Project
It is a collaborative initiative of the state's power utility Kerala State Electricity Board and Kerala State IT Infrastructure Ltd. Internet service providers and cable television operators can also join the optic-fibre network project to provide their services
As many as 30,000 government offices and schools would be linked through the high-speed network, said the state government.
---
SpaceX Crew Dragon launches 4 astronauts to space station
News 📰
SpaceX has launched Four Astronauts (3 Americans, 1 Japanese) to the International Space Station on the first full-fledged taxi flight for NASA (National Aeronautics and Space Administration) by a private company.
In Brief
They were launched by Falcon Rocket from the Kennedy Space Center.
The capsule has been named as "Resilience"
Do You Know ??
In 2010, SpaceX became the first company to launch a privately built spacecraft into orbit and return it safely to Earth.
---
National Epilepsy Day
Do You Know ??
International Epilepsy Day is observed on 2nd Monday of Feb.
News 📰
National Epilepsy Day is celebrated every November 17. The purpose of celebrating this day is to raise people's awareness of epilepsy.
In Brief
Epilepsy is a chronic brain disease. It can cause repeated attacks or attacks. Seizures occur due to sudden and excessive discharge of brain cells or neurons.
The disease can only be diagnosed after the patient has at least one attack. Epilepsy mostly occurs in children and people over 65 years of age.
According to the World Health Organization, about 50 million people worldwide suffer from epilepsy. 80% of them are from developing countries.
This disease can be cured. However, most patients with epilepsy in developing countries do not receive proper treatment. In India, more than 10 million people suffer from epilepsy. It affects women and men of all races
---