" Get in touch with us on for any help or Query, We will be happy to help you "
Current Affairs 📰 Daily (CAD)
It is an initiative taken by the SSARP Study to ease burden from IAS Aspirants & save some time ⌚ to cover conventional section more, CAD is written by our expert team from various fields on daily basis for 10 topics, these topics are sorted by our AI design to judge the importance of topic depending upon the previous years paper question pattern & breakthrough of the news floated on various news websites 70:30 weightage.
CAD highly useful for IAS aspirants throughout the recruitment process of Preliminary Exam, Mains Exam & Interview while it is of utmost important for Preliminary exam.
---
Sinha, Appointed as new CIC
Do You Know ??
Chief Information Commission can have max 10 members as on Oct 2020, it has now 7 members on board.
News 📰
Yashvardhan Kumar Sinha, a retired IFS officer, was sworn in as Chief Information Commissioner by President Ram Nath Kovind at Rashtrapati Bhavan.
In Brief
He takes over form Bimal Julka
In addition to Mr Sinha, journalist Uday Mahurkar, former Labour Secretary Heera Lal Samariya and former Deputy Comptroller and Auditor General Saroj Punhani have been appointed as Information Commissioners.
He has a three-year tenure as Chief Information Commissioner (CIC) as CIC and IC appointments are for five years or till the person appointed turns 65.
CIC & IC's are short listed by the 3 members selection committee comprises of PM, Home minister & LoP & headed by PM.
Q- The Central Information Commission falls under which ministry?
(a) Ministry of Home Affairs
(b) Ministry of Personnel
(c) Ministry of Human Resource Development
(d) None of the above
---
First space mission almost after a year : ISRO's EOS-01
News 📰
ISRO Successfully launched, EOS-01 is an earth observation satellite intended for applications in agriculture, forestry and disaster management support along with the 9 other customer nations satellite on PSLV-C49.
In Brief
EOS-01 is an earth observation satellite intended for applications in agriculture, forestry and disaster management support.
EOS will use synthetic Aperture Radar to produce high resolution of the land.
EOS-01 is an Radar Imaging Satellite (RISAT) that will work in tandem with other RISAT-2B & RISAT-2BR1
EOS-01 supposed to be named as RISAT-2BR2, but ISRO has decided to move away from its thematic based name.
New Nomenclature
ISRO used thematic based nomenclature for its satellite like –

The Cartosat series of satellites were meant to provide data for land topography and mapping.
The Oceansat satellites were meant for observations over sea.
Some INSAT-series, Resourcesat series, GISAT, Scatsat
Note– Land and forest mapping and monitoring, mapping of resources like water or minerals or fishes, weather and climate observations, soil assessment, geospatial contour mapping are all done through earth-observation satellites. EOS are also important for the military requirements.
Henceforth, it seems, all the earth observation satellites would be called EOS-series.
Mile stones of this launch –
The PSLV is often referred to as the workhorse of India's space programme and has now completed its 51st launch.
It was also the 77th launch mission from the Sriharikota spaceport.
ISRO has sent 328 foreign satellites (from 33 nations) into space so far.
ISRO 2020-21 Launch Plan for –
Aditya-L1, First exploratory mission to sun
Unmanned Gaganyaan – the precursor to India's first manned space flight
Do You Know ??
ISRO also has unique distinction of sending 104 satellite (Highest) in one go on PSLV-C37 (39th Launch of PSLV), Earlier this record was held by European Space Agency of sending 37 satellite.
---
Einstein's Eclipse
Do You Know ??
News 📰
Einstein's Eclipse: It has been 101 years since 'Theory of Relativity' was validated
In Brief
Albert Einstein's prediction of the bending of light by the gravity of the Sun, one of the components of his general theory of relativity, can be tested during a solar eclipse.
Following an unsuccessful attempt to validate this prediction during the Solar eclipse of June 8, 1918, two expeditions were made to measure positions of stars during this eclipse.
The eclipse presented a rare chance to verify one of the essential consequences of general relativity, the bending of light by gravity.
Einstein's theory predicted that rays of light passing near a massive body in space would be visibly bent as they followed the curve in space-time created by the body's mass.
In the case of a ray of light originating from a distant star and passing near the edge of the Sun, Einstein calculated a deflection of about 1.75 arc seconds.
Q. Consider the following phenomena:
1. Light is affected by gravity.
2. The Universe is constantly expanding.
3. Matter warps its surrounding space-time.
Which of the above is/are the predictions of Albert Einstein's General Theory of Relativity, often discussed in media?
(a) 1 and 2 only
(b) 3 only
(c) 1 and 3 only
(d) 1, 2 and 3
---
Obscenity related Laws in India
News 📰
Model and actor Milind Soman was booked by the Goa Police on November 6 for obscenity, days after he posted a photograph of himself running nude on a beach in the state.
In Brief
He is not the first celebrity in trouble with Goa Police for 'obscenity' this week — actor Poonam Pandey and her husband faced arrest for a controversial photoshoot, a video of which went viral online. Thus, two high-profile cases on 'obscenity' came in the same week.

Indian law say about obscenity:
Section 294 of the Indian Penal Code (IPC) punishes obscene acts or words in a public place.

To be considered a crime, the obscenity must cause "annoyance to others". A person convicted under this law can face up to three months imprisonment.

Obscene books are similarly criminalized under Section 292.

Under Section 67 of the Information Technology Act, anyone who publishes or transmits obscene material in electronic form can be punished.
Judicial tests:
The courts have developed tests to determine whether something is 'obscene'.
In 1965, the landmark Ranjit Udeshi judgment of the Supreme Court adopted the Victorian-era Hicklin test. The test assessed obscenity by the standard of someone who was open to immoral influences and was likely to be corrupted or depraved by the material in question.
In the Aveek Sarkar case of 2014, the Supreme Court did away with the British Hicklin test and adopted the American Roth test, instead. As per this test, obscenity was to be evaluated like an average person would, applying contemporary community standards.
Do You Know ??
---
Sirius Innovation Program : Atal Innovation Mission
Do You Know ??
SETU (Self Employment & Talent Utilization) & AIM (Atal Innovation Mission) both comes under the purview on NITI Aayog.
News 📰
Atal Innovation Mission (AIM) and Sirius, Russia launched 'AIM–Sirius Innovation Programme 3.0'– a 14-day virtual programme for Indian and Russian schoolchildren
In Brief
The first Indo-Russian bilateral youth innovation initiative, the AIM–Sirius programme seeks to develop technological solutions (both web- and mobile-based) for the two countries.
Over a two-week programme, from 7–21 November 2020, 48 students and 16 educators and mentors will create 8 virtual products and mobile applications addressing global challenges in the wake of the covid-19 pandemic.
Innovations developed by the student teams will leverage 21st-century technologies such as app development, artificial intelligence, blockchain, machine learning etc.
---
FastTag
News 📰
Ministry of Road Transport and Highways has issued a notification making FASTags mandatory for all four wheel vehicles from 1st January 2021. This will apply to old vehicles as well as M and N category of motor vehicles sold before 1st December, 2017
In Brief
As per Central Motor Vehicles Rules, 1989, the FASTag had been made mandatory for all registration of new four wheeled Vehicles since 1st December 2017 and is being supplied by the Vehicle Manufacturer or their dealers.
It had further been mandated that the renewal of fitness certificate will be done only after the fitment of FASTag for the Transport Vehicles. For National Permit Vehicles the fitment of FASTag has been mandated since 1st of October, 2019.
The Ministry said that a valid FASTag is also mandatory while getting a new third Party Insurance through an amendment in certificate of Insurance, wherein the details of FASTag ID will be captured. This will be applicable with effect from 1st of April 2021.
This notification would be a major step for ensuring that the payment of fees be 100 per cent at Toll Plazas through the Electronic Means only and that the vehicles pass seamlessly through the Fee Plazas.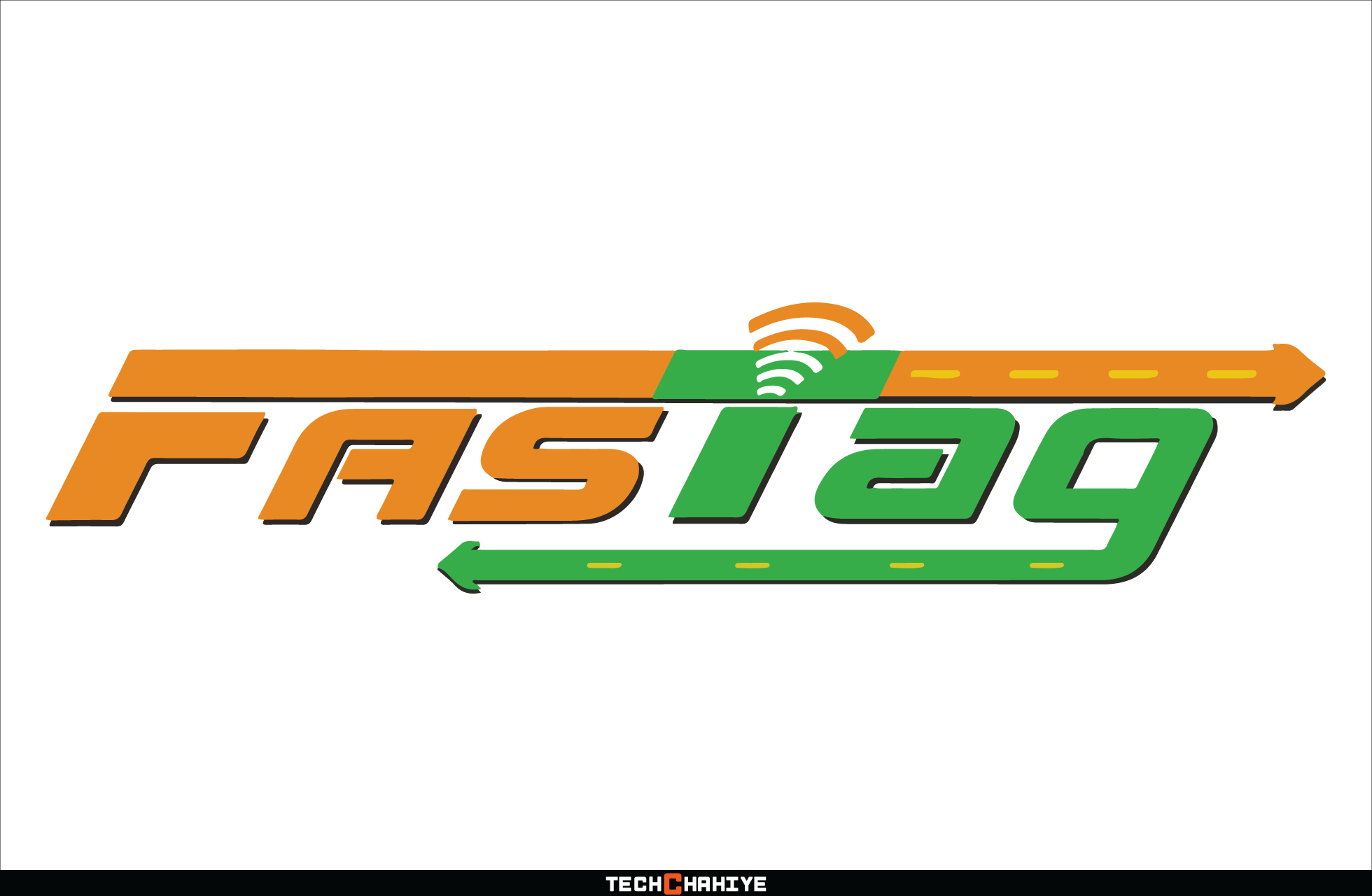 Do You Know ??
FASTag uses radio frequency identification (RFID) technology to make cashless payments through a prepaid account linked to it.
---
Tigray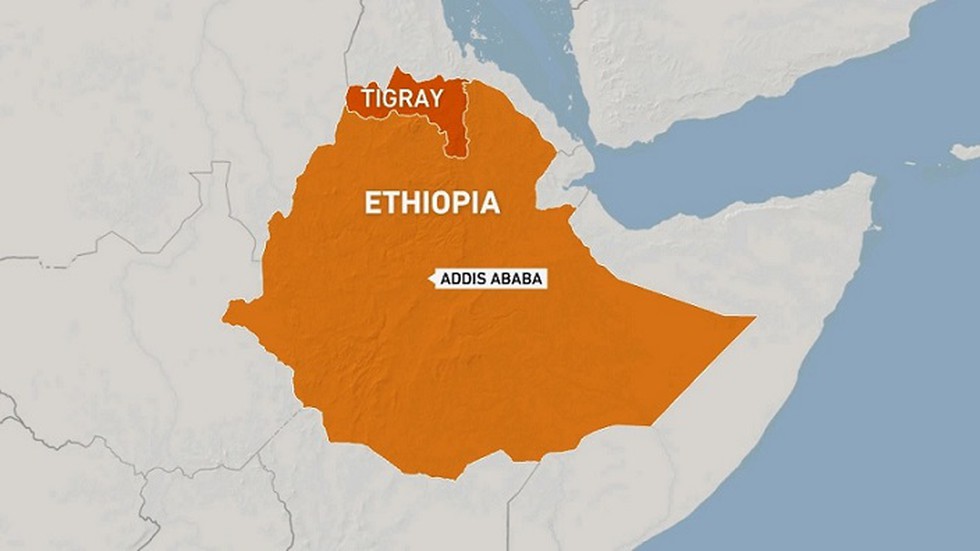 Do You Know ??
In early November 2020, the region and the Ethiopian federal government entered into conflict, with some gunfire being reported in the capital of Tigray, Mekelle.
The conflict escalated in September, when Tigray held local elections in insubordination of the Ethiopian federal government. these elections were considered "illegal" by the federal government, further leading to conflict with Tigray authorities.
News 📰
Ethiopia is on the brink of a civil war after Ethiopia's Prime Minister Abiy Ahmed announced that he had ordered troops to counter an allegedly violent attack by armed forces in the country's northern Tigray region.
In Brief
The Tigray Region is the northernmost of the nine regions (kililat) of Ethiopia.
Tigray is the homeland of the Tigrayan, Irob and Kunama peoples.
Tigray is also known as Region 1 according to the federal constitution.
Its capital and largest city is Mekelle.
Tigray is bordered by Eritrea to the north, Sudan to the west, the Amhara Region to the south and the Afar Region to the east and south east.
---
Sarnath
News 📰
Prime Minister Narendra Modi will inaugurate various development projects in Varanasi including Sarnath Light and Sound show.
In Brief
Sarnath is a place located 10 kilometres north-east of Varanasi city near the confluence of the Ganges and the Varuna rivers in Uttar Pradesh, India.
The Deer Park in Sarnath is where Gautama Buddha first taught the Dharma, and where the Buddhist Sangha came into existence through the enlightenment of Kondanna.
Also referred to as Isipatana, this city is mentioned by the Buddha as one of the four places of pilgrimage to which his devout followers should visit.
It was also the site of the Buddha's Dhammacakkappavattana Sutta, which was his first teaching after attaining enlightenment, in which he taught the four noble truths and the teachings associated with it.
Do You Know ??
Sarnath, Varanasi is known for two things: Buddha gave his first sermon and for the Ashoka Pillar.
---
PLI Schemes : Extension
Do You Know ??
News 📰
The government aims to expand the ambit of the production-linked incentive (PLI) scheme to include as many as ten more sectors such as food processing and textiles other than the already included mobile phones, allied equipment, pharmaceutical ingredients and medical devices.
In Brief
In order to boost domestic manufacturing and cut down on import bills, the central government in March this year introduced production linked incentive scheme that aims to give companies incentives on incremental sales from products manufactured in domestic units.
Apart from inviting foreign companies to set shop in India, the scheme also aims to encourage local companies to set up or expand existing manufacturing units.
So far, the scheme has been rolled out for mobile and allied equipment as well as pharmaceutical ingredients and medical devices manufacturing.
These sectors are labour intensive and are likely, and the hope is that they would create new jobs for the ballooning employable workforce of India.
Need of Scheme:
The idea of PLI is important as the government cannot continue making investments in these capital intensive sectors as they need longer times for start giving the returns.
Instead, what it can do is to invite global companies with adequate capital to set up capacities in India.
Apart from cutting down on imports, the PLI scheme also looks to capture the growing demand in the domestic market.
---