" Get in touch with us on for any help or Query, We will be happy to help you "
Current Affairs 📰 Daily (CAD)
It is an initiative taken by the SSARP Study to ease burden from IAS Aspirants & save some time ⌚ to cover conventional section more, CAD is written by our expert team from various fields on daily basis for 10 topics, these topics are sorted by our AI design to judge the importance of topic depending upon the previous years paper question pattern & breakthrough of the news floated on various news websites 70:30 weightage.
CAD highly useful for IAS aspirants throughout the recruitment process of Preliminary Exam, Mains Exam & Interview while it is of utmost important for Preliminary exam.
---
Fortified food
Do You Know ??
The '+F' logo has been notified to identify fortified foods.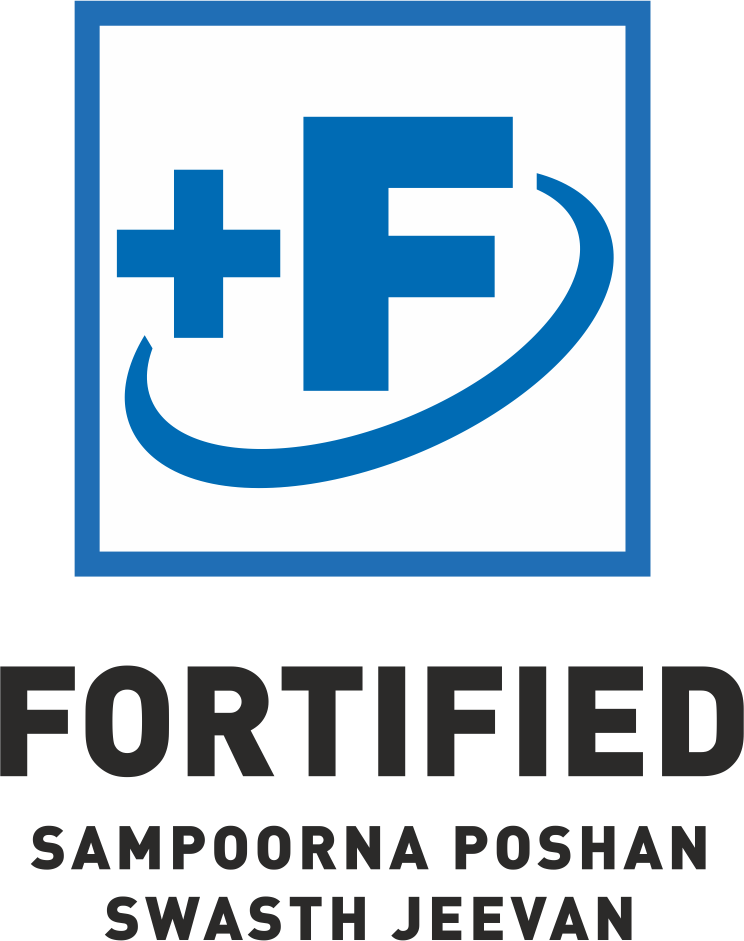 Other Reads –
News 📰
The government is planning to expand supply of rice fortified with iron, vitamin B-12 and folic acid on a pilot basis from 15 districts to 15 States with the aim to curb anaemia.
The Food Corporation of India has been asked to come up with a comprehensive plan to scale up the annual supply of fortified rice from the current 15,000 tonnes to at least 1.3 lakh tonnes.
The food ministry said that it would lay special focus on 112 aspirational districts.
In Brief
Rice Fortification
Fortification is the practice of deliberately increasing the content of an essential micronutrient, i.e. vitamins and minerals (including trace elements) in food, so as to improve the nutritional quality of the food supply.
Generally, fortified rice contains Vitamin A, Vitamin B1, Vitamin B12, Folic Acid, Iron and Zinc.
Fortifying rice involves grinding broken rice into powder, mixing it with nutrients, and then shaping it into rice-like kernels using an extrusion process.
These fortified kernels are then mixed with normal rice in a 1:100 ratio, and distributed for consumption.
Currently, there are only 15,000 tonnes of these kernels available per year in India.
---
Body Mass Index
News 📰
India ranks third and fifth from the bottom respectively among countries where 19-year-old girls and boys have a low Body Mass Index (BMI), according to a study in The Lancet to be published.
In Brief
The study provides new estimates for height and BMI trends in 2019 across 200 countries after analysing data from 2,181 studies.
BMI is measured as the weight in kg divided by the square of the height in metres. World Health Organization guidelines define a normal BMI range as 18.5 to 24.9, overweight as 25 or higher, and obesity as 30 or higher.
The mean BMI of 19-year-old boys is 20.1 in India, compared to a high of 29.6 in the Cook Islands and a low of 19.2 in Ethiopia. For Indian girls, the mean BMI is again 20.1, compared to a high of 29.0 in Tonga and a low of 19.6 in Timor-Leste.
The mean height of Indian 19-year-olds is 166.5 cm for boys and 155.2 cm for girls, well below the high of Netherlands boys (183.8 cm) and girls (170 cm).
Do You Know ??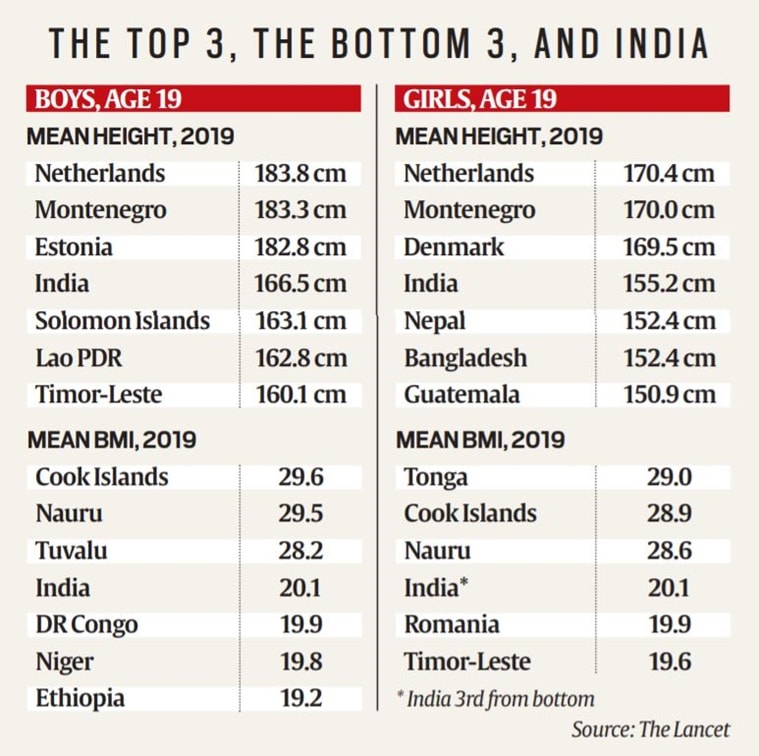 ---
One Rank One Pension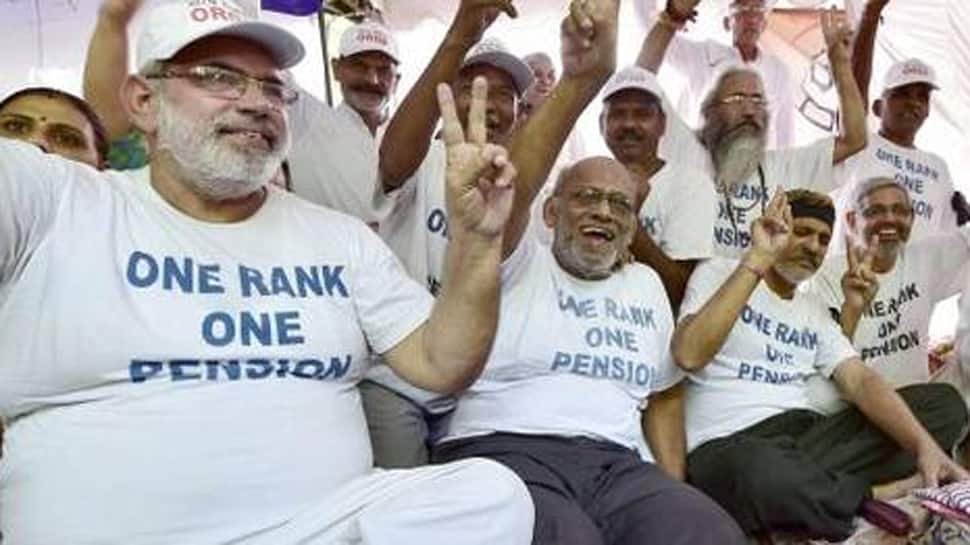 Do You Know ??
Uttar Pradesh and Punjab have the highest number of OROP beneficiaries.
News 📰
The central government has disbursed more than Rs. 42,700 crore to 20.6 lakh retired defence personnel under the One Rank One Pension (OROP) scheme, which was notified 5 years ago in 2015.
In Brief
OROP means the payment of the same pension to military officers for the same rank for the same length of service, irrespective of the date of retirement.
Before OROP, ex-servicemen used to get pensions as per the Pay Commission's recommendations of the time when they had retired.
Armed Forces Personnel who had retired till 30th june 2014 are covered under it.
The implementation of the scheme was based on recommendation of the Koshiyari committee, a 10 member all-party parliamentary panel formed under the chairmanship of Bhagat Singh Koshiyari.
---
15th Finance Commission : Air Pollution Fund
News 📰
Half of the allocated amount in the budget 2020-21 for air pollution battling is disbursed by the center to 15 state
In Brief
₹ 4,400 crore was allocated as a budgetary allotment for combating air pollution for 2020-2021.
The decision to release only half of the budgetary allotment was because of the Centre's plan to link the money disbursed to the States achieving certain performance targets.
The parameters for the incentives would be notified by the Ministry of Environment, Forests and Climate change.
The funds are being disbursed by the Ministry of Housing and Urban Affairs and the Environment Ministry's role is to set the performance parameters.
Do You Know ??
A new body is created to tackle the Air Pollution in NCR region (Read more)
Read these article to integrate –
---
National Water Award – 2019
Do You Know ??
News 📰
Ministry of Jal Shakti going to organize 2nd National Water Award 2019 on 11th & 12th Nov 2020.
In Brief
Award will be given by Department of water conservation River Development and Ganga Rejuvenation under Jal Shakti Ministry.
Objective – The awards are given to motivate the individuals/organizations who are doing commendable work in the field of water resources conservation and management.
The National Water Awards 2019 are presented in 16 categories including Best State, Best District, Best Village Panchayat, Best Urban Local Body, Best Research/ Innovation/ New Technology and Best Education among others, and each of the categories has sub-categories in different zones of the country.
Top 3 states in best state category are –

Tamil Nadu
Maharashtra
Rajasthan
---
Right to Recall
News 📰
The Haryana Assembly passed the Haryana Panchayati Raj (Second Amendment) Bill, 2020.
In Brief
It gives women 50% reservation in the rural bodies. It is aimed at enhancing participation of women in the three-tier panchayati raj system.
It allows 50% reservation to them in gram panchayats, panchayat samitis and zila parishads.
The Bill allows the recall of village sarpanches and members of the block-level panchayat samitis and district-level zila parishads if they fail to perform.
It also gives 8% reservation to Other backward classes.
Why 50% reservation to women is important in Haryana ??
Haryana has lowest sex ratio
Khap Panchayat (Male dominated society) is prevalent in Haryana region
About- Right to Recall
A recall election (also recall referendum) is a procedure by which voters can remove an elected official from office through a direct vote before their term has ended.
Nearly a decade ago, Lok Sabha Speaker Somnath Chatterjee sought the introduction of a system of a "Right to Recall" of a legislator to ensure accountability.
The ROPA, 1951, only provides for "vacation of office upon the commission of certain offences and does not account for general incompetence of the representatives or dissatisfaction of the electorate as a ground for vacation".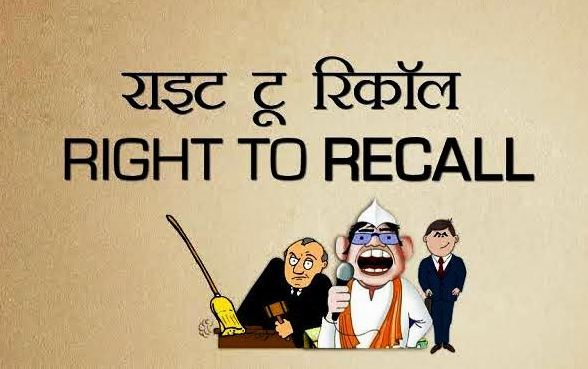 Do You Know ??
Right to Recall, Already exists in local body of MP, Chhattisgarh & Bihar.
---
Center of Excellence for Indian Knowledge System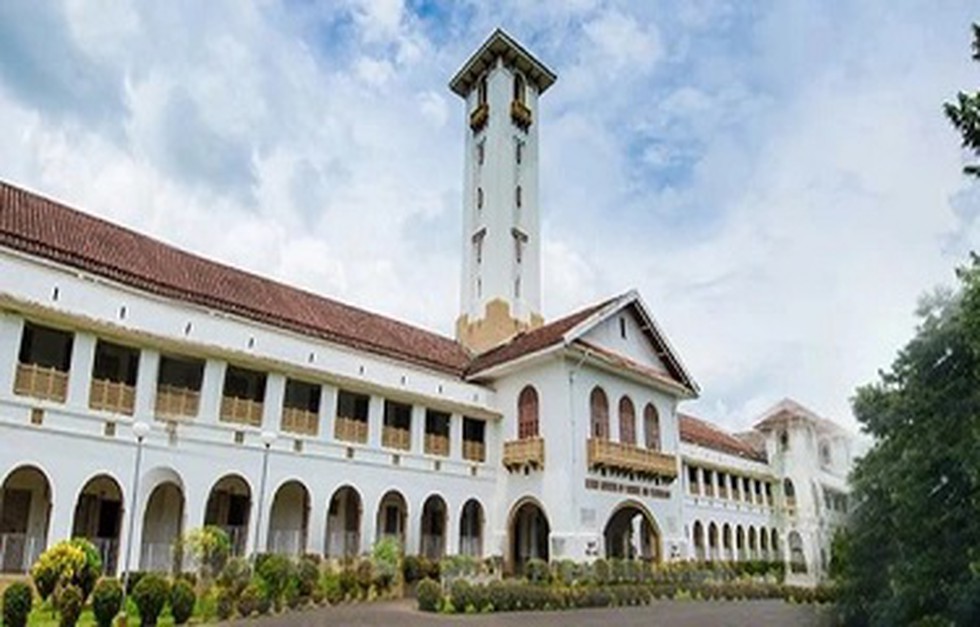 Do You Know ??
Ministry of human resources is renamed as Ministry of Education after adopting National Education Policy 2020.
About – Education Ministry
News 📰
Union Minister of Education announced the Centre of Excellence for Indian Knowledge System to be set up at IIT Kharagpur.
In Brief
Inaugurating the international webinar titled "Bharata Tirtha" organized by the Institute from November 6-8, 2020, Union Minister of Education congratulated the Institute for the continued work in various branches of Indian Knowledge System.
IIT Kharagpur has attempted to introspect on the spirit of India, her challenges in the present times and taken the right measures through an initiative like Bharata Tirtha and research.
---
India -Italy Bilateral Summit
News 📰
A Virtual Bilateral Summit between Prime Minister Shri Narendra Modi and Prime Minister of Italy Prof. Giuseppe Conte was held on 6th November, 2020.
In Brief
Prime Minister Modi recalled the 2018 visit of Prof. Giuseppe Conte to India and appreciated the rapid growth in India-Italy relationship in recent past.
On regional and international issues, both sides agreed to coordinate closely at multilateral fora especially G-20. Italy will assume the Presidency of G-20 in December 2021 followed by India in 2022. Together, India and Italy will be part of the G20 Troika from December, 2020.
India welcomed Italy's decision to join ISA as soon as the ratification process is completed.
15 MoUs/Agreements in various sectors such as energy, fisheries, ship building, design etc. were signed coinciding with the Summit.
Both countries are keen to firmly put behind the 2012 killing of two Indian crew members of a fishing boat off the coast of Kerala by Italian marines guarding an oil tanker Enrica Lexie, an incident that took bilateral ties to an all-time low.
Do You Know ??
Italy is currently India's fifth largest trading partner in the EU, and bilateral trade was worth 9.52 billion Euros in 2019. India, however, ranks 16th as country of origin for Italian imports, and experts believe there is potential for considerable growth.
---
Radio Burst in Milky Way
Do You Know ??
Neutron stars are formed when the core of a massive star undergoes gravitational collapse when it reaches the end of its life.
News 📰
NASA has reported that on April 28, it observed a mix of X-ray and radio signals never observed before in the Milky Way. Significantly, the flare-up it observed included the first fast radio burst (FRB) seen within the galaxy.
In Brief
Essentially, FRBs are bright bursts of radio waves (radio waves can be produced by astronomical objects with changing magnetic fields) whose durations lie in the millisecond-scale, because of which it is difficult to detect them and determine their position in the sky.
The source of the FRB detected in April in the Milky Way is a very powerful magnetic neutron star, referred to as a magnetar, called SGR 1935+2154 or SGR 1935, which is located in the constellation Vulpecula and is estimated to be between 14,000-41,000 light-years away.
Before April this year, scientists did not have any evidence to show that FRBs could be blasted out of a magnetar. Therefore, the observation is especially significant.
About – Magnetar
As per NASA, a magnetar is a neutron star, "the crushed, city-size remains of a star many times more massive than our Sun."
The magnetic field of such a star is very powerful, which can be over 10 trillion times stronger than a refrigerator magnet and up to a thousand times stronger than a typical neutron star's.
---