Surjit Bhalla Committee on trade & Policy
A High Level Advisory Group (HLAG) on Trade and Policy, headed by Dr. Surjit S. Bhalla has been constituted by the Department of Commerce.

Committee Recommendations:
The HLAG has made several recommendations for boosting India's share and importance in global merchandise and services trade.
It recommended "Elephant Bonds" as a specialised security product providing funds towards Long Term Infrastructure.
It identifies tax reforms to boost export and investment channels for exports.
It also made recommendations for reforms in Financial Services Framework for making India a Preferred Destination for financial services.
U.K. SINHA COMMITTEE ON MSMEs
U.K. Sinha committee has recommended a ₹5,000 crore distressed asset fund for micro, small and medium enterprises (MSMEs).
About: 
Earlier, the Reserve Bank of India (RBI) formed a committee headed by former SEBI Chairman U.K. Sinha to study the problems faced by MSMEs.
Key recommendations:

Form a ₹5,000 crore stressed asset fund for MSMEs which will assist units in a cluster becoming sick due to changes in external factors such as plastic ban, which had resulted in large number of such entities becoming non-performing.
RBI should increase the limit for non-collateralised loans to ₹20 lakh.
It also suggested revision in loan limit sanctioned under MUDRA by the Finance Ministry to ₹20 lakh from ₹10 lakh.
Banks that wish to specialise in MSME lending, their sub-targets for farm loans under the priority sector lender could be waived off, and instead can be given a target for loans to the SME sector. The targets could be of 50% of the net bank credit for universal banks and 80% for small finance banks.
In order to provide loan portability in a seamless manner to MSMEs, RBI should come out with measures on portability of MSME loans with a lock-in-period of one year.
GARUDA-VI Military Exercise
The Indian Air Force is participating in a bilateral exercise between Indian and French Air Force named Exercise 'Garuda-VI' France from 01-12 July 2019.
More Info-
This is 6th in this series & being planned at French Air Force Base, Mont-de-Marsan.
The last exercise, 'Garuda V' was held at Air Force Station Jodhpur in June 2014.
PM KISAN SAMMAN NIDHI SCHEME
Union Minister for Agriculture informed Lok Sabha about the eligibility for PM Kisan Samman Nidhi Scheme.
About: 
All landholder farmers' families in the country are eligible for the PM-Kisan Scheme, except those covered under the following exclusion criteria:
All Institutional Land holders; and
Farmer families in which one or more of its members belong to following categories:

Former and present holders of constitutional posts.
Former and present Ministers, Members of Parliament & state legislature, Mayors of Municipal Corporations and Chairpersons of District Panchayats.
All serving or retired employees of Central/ State Government Ministries, PSEs and as well as regular employees of the Local Bodies (Excluding Multi-Tasking Staff / Class IV/Group D employees).
All superannuated/retired pensioners whose monthly pension is Rs.10,000/-or more (Excluding Multi-Tasking Staff / Class IV/Group D employees).
All Persons who paid Income Tax in last assessment year.
Professionals like Doctors, Engineers, Lawyers, Chartered Accountants etc.
Read More on this topic- https://projectupsc.wordpress.com/2019/03/19/why-india-needs-a-land-leasing-framework
"HEALTHY STATES, PROGRESSIVE INDIA" REPORT
NITI Aayog released the second edition of "Healthy States, Progressive India" report.
Key Findings:
Among Larger States: Kerala, Andhra Pradesh & Maharashtra ranked on top in terms of overall performance. Haryana, Rajasthan and Jharkhand are the top three ranking States in terms of annual incremental performance.
Among Smaller States: Mizoram ranked first followed by Manipur on overall performance, while Tripura followed by Manipur were the top ranked States in terms of annual incremental performance.
Among UTs: Chandigarh and Dadra and Nagar Haveli were ranked on top in terms of overall performance (Chandigarh-1 and Dadra and Nagar Haveli-2) as well as annual incremental performance (Dadra and Nagar Haveli-1 and Chandigarh-2).
Do You Know? 
Bodies involved: The report has been developed by NITI Aayog, with technical assistance from the World Bank, and in consultation with the Ministry of Health and Family Welfare (MoHFW).
What does it ranks? The report ranks states and Union territories on their overall performance, as well as their year-on-year incremental change in health outcomes over a two year period (2016-17 and 2017-18) in the States and UTs.
Methodology: The Index is a weighted composite Index based on indicators in three domains –

Health Outcomes;
Governance and Information; and
Key Inputs/Processes.

Categorisation of states:

The ranking is categorized as Larger States, Smaller States and Union Territories (UTs), to ensure comparison among similar entities.
The States are further categorized into four groups based on incremental performance: not improved (<=0 incremental change); least improved (0.01 to 2 points increase); moderately improved (2.01 to 4 points), and most improved (>4 points increase).
UNEMPLOYMENT
The National Statistical Office (NSO), Ministry of Statistics and Programme Implementation has released Employment Outlook of the country covering the period September, 2017 to April, 2019. These figures were tabled by the Union Government in Parliament during the current session.
About:
The Periodic Labour Force Survey for 2017-18 shows huge variations among the states.
Country-wide, PLFS pegs the unemployment rate at 6.1%, with the rate lower among females than males.
Nagaland has the highest unemployment rate among the states at 21.4%. Besides Nagaland, states with high unemployment are Goa and Manipur.
Meghalaya has the lowest unemployment rate among the states at 1.5%. Chhattisgarh and Sikkim are among those with the lowest rates.
If Union Territories are included in the comparison, Nagaland still tops the list while Dadra and Nagar Haveli replaces Meghalaya with a low of 0.6%.
PROTON THERAPY
The Minister of State (Health and Family Welfare) informed Rajya Sabha about the present status of Research on Proton Therapy in India.
About:
Proton therapy is a type of Radiation therapy which is also called proton beam therapy.
It uses protons rather than x-rays to treat cancer. At high energy, protons can destroy cancer cells.
It can also be combined with x-ray radiation therapy, surgery, chemotherapy, and/or immunotherapy.
Like x-ray radiation, proton therapy is a type of external-beam radiation therapy.
In India, Tata Memorial Centre (TMC), a grant-in-aid Institution under Department of Atomic Energy, has initiated collaboration with Bhabha Atomic Research Centre (BARC) and Tata Institute of Fundamental Research (TIFR) for research in proton therapy.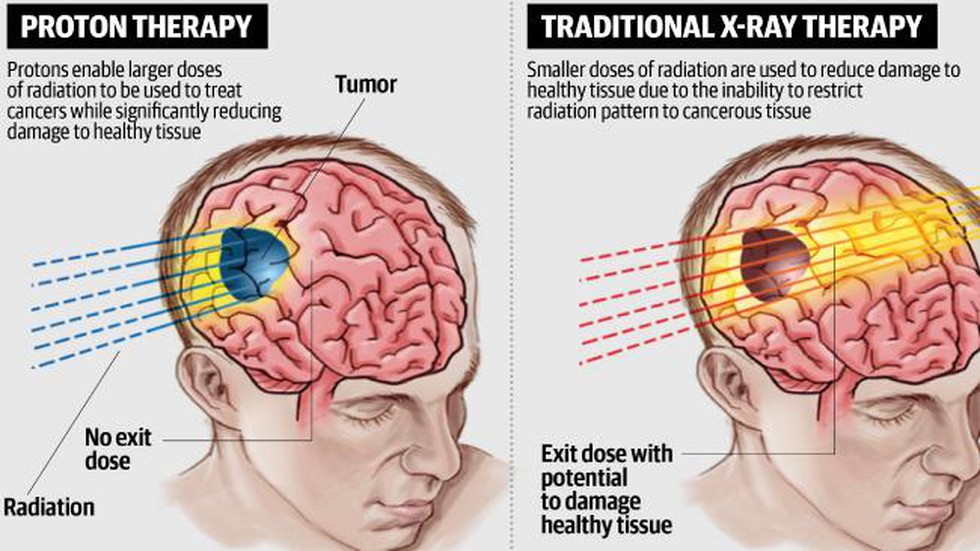 IMPRESSED TORTOISE
Wildlife experts have discovered the Impressed Tortoise in Arunachal Pradesh. This species of tortoise have never been previously sighted in India.
About:
Scientific Name: Manouria Impressa.
Common name: Impressed Tortoise.
IUCN Redlist status:
Distribution: it occurs in mountainous forest areas in Southeast Asia in Burma, southern China, Thailand, Laos, Vietnam, Cambodia, Malaysia and now has been found in India.
Features: The species has a golden brown shell and skin. Adults are much smaller than their relatives the Asian forest tortoise (Manouria emys).

Recent discovery:
A team of herpetologists from the Forest Department and two NGOs found the Impressed Tortoise in Yazali area of the Lower Subansiri district in Arunachal Pradesh.
This is the first record of the Impressed tortoise in India, taking the count to five and the non-marine chelonian count to 29. Chelonian is an order of reptile that includes turtles, terrapins and tortoises.
Asian Forest Tortoise?
There are only two species of tortoises under the Manouria genus.
India was known to be the home of only the Asian Forest Tortoise (Manouria emys) until the discovery of the Impressed Tortoise.
The Asian Forest Tortoise, the largest in mainland Asia, is found only in the northeast, as are 20 of the other 28 species of chelonians.
BOND VIGILANCE
About-
Bond vigilante refers to any of the large bond market investors who aggressively sell government bonds in the open market as a mark of protest against the policies adopted by the government or the central bank of a country.
The huge selling of government bonds can cause the price of these bonds to witness a sharp drop in price, thus leading to a significant rise in their yields.
Bond investors can cause a considerable rise in the borrowing rates of governments, thus exerting significant pressure on them.
While some view bond vigilantes as harmful speculators, others see them as an essential force disciplining governments that spend beyond their means.
FOOD AND NUTRITION SECURITY
According to an analysis of the country's food and nutrition security, almost one in three Indian children will still be stunted by 2022.
About: 
What is it? The report is a baseline analysis of the country's progress in achieving the second Sustainable Development Goal to end hunger.
Bodies involved: It was prepared by the UN World Food Programme in collaboration with the Ministry of Statistics and Programme Implementation.
Key findings of the report:

Over the last decade, child stunting has reduced at a rate of about 1% per year, the slowest decline among emerging economies. At this rate, 4% of Indian children under five years will be stunted by 2022.
In States like Bihar (48%) and Uttar Pradesh (46%), almost one in two children are stunted, while it is only one in five children in Kerala and Goa (20% each).
There are high rates of stunting among children in the poorest wealth quintile (51.4%), Scheduled Tribes (43.6%) and Scheduled Castes (42.5%), and children born to mothers with no education (51%).
Foodgrain yields have risen 33% over the last two decades, but are still only half of 2030 target yields.
The average per capita consumption of energy among the poorest 30% of the population is 1811 kilo calories, much lower than the norm of 2155 kilo calories per day.
DEEP SPACE ATOMIC CLOCK/ ASCENT GREEN FUEL
Elon Musk's SpaceX launched its Falcon Heavy spacecraft on its third mission, comprising huge payload – 24 satellites from various organisations, including government agencies – including the Deep Space Atomic Clock (DSAC) and ASCENT green fuel.
Deep Space Atomic Clock (DSAC): 
Atomic clocks work by observing the behaviour of atoms as precisely as possible.
DSAC is expected to be stable to better than one microsecond per decade (one second per 10 million years), which would be about 50 times more accurate than atomic clocks already abroad GPS satellites.
At present, satellites rely on an exchange of signals with Earth, where atomic clocks calculate the time it takes for the signals to arrive. The new technology targets aims at helping spacecraft navigate by themselves, relying on the new atomic clock in space.
The DSAC project by NASA will perform a year-long demonstration in space.
ASCENT green fuel:
One of the satellites will be a test spacecraft for a safer rocket fuel. The traditional fuel used in satellites is hydrazine, which is extremely toxic to humans as well as the environment.
The new alternative is called ASCENT (Advanced Spacecraft Energetic Non-toxic Propellant), which is a hydroxyl ammonium nitrate fuel/oxidiser blend.
ASCENT is described as a fuel with significantly reduced toxicity levels compared to hydrazine, and potentially shorter launch processing times, resulting in lower costs.
Solar-powered sail:
LightSail 2 is a crowd-funded solar sail project from the Planetary Society.
It seeks to become the first orbiting spacecraft to be propelled solely by sunlight.
---