NATIONAL YOGA OLYMPIAD
The Fourth edition of National Yoga Olympiad of school children began in New Delhi.
About: 
The three day National Yoga Olympiad of school children is being organized by National Council of Educational Research and Training (NCERT). 
It was first started in the year 2016. 
Yoga has found an important place in the school curriculum as a part of Health and Physical Education. Objective of this Olympiad is to create awareness about a scientific and holistic way of living.
This year 567 students from 33 States/UTs including CBSE, KVS and NVS and 4DMS of RIEs of NCERT are participating in the Olympiad. For the first time, the competition includes entries from CBSE, KVS and NVS.
FINANCIAL STABILITY AND DEVELOPMENT COUNCIL (FSDC)
The 20th Meeting of the Financial Stability and Development Council (FSDC) was held under the Chairmanship of the Union Minister of Finance and Corporate Affairs, Nirmala Sitharaman.
About: 
Background: It was setup in 2010 by Indian Government as an executive body. It replaced the High Level Coordination Committee on Financial Markets (HLCCFM).
Objective: Its objectives are to strengthen and institutionalize the mechanism for maintaining financial stability and Enhancing inter-regulatory coordination.
Composition: It is chaired by the Union Finance Minister of India and  other 12 members.
Sub-committee of FSDC: A sub-committee of FSDC has also been set up under the chairmanship of Governor RBI. It discusses and decides on a range of issues relating to financial sector development and stability including substantive issues relating to inter-regulatory coordination.
Central Equipment Identity Register (CEIR)
The Telecom Ministry is ready to roll out a Central Equipment Identity Register (CEIR) in a bid to curtail the rampant cloning and theft of mobile phones across the country.
About:
What is it? Central Equipment Identity Register (CEIR) is a database of International Mobile Equipment Identities (IMEIs), the 15-digit numbers that uniquely identify each mobile device.
Objective: It is being launched to curtail the rampant cloning and theft of mobile phones across the country.
Objectives of India's CEIR: Curtailment of counterfeit mobiles, blocking of lost or stolen mobiles across networks thus discouraging theft of mobile phones, maintaining a registry of all equipment identity to facilitate database of valid devices, and facilitate IMEI-based lawful interception.
Lists: It will be a database of IMEI numbers that will consist of three lists – white, grey and black.

Mobile phones with IMEI numbers in the white list will be permitted for use.
Those in the blacklist will be the ones that are reported stolen or lost and will not be allowed to access the network.
Those in the greylist will be the ones that do not conform to standards but will be permitted to connect under supervision.

Background:

In India, the plan to prepare the registry of mobile identification numbers was first conceived in the National Telecom Policy-2012.
In the interim budget for 2019-20, the government allocated Rs 15 crore to the DoT for the CEIR project.

Mobile Cloning

Cell phone cloning is copying the identity of one mobile telephone to another mobile telephone. Usually this is done for the purpose of making fraudulent telephone calls. The bills for the calls go to the legitimate subscriber. The cloner is also able to make effectively anonymous calls, which attracts another group of interested users. Cloning is the process of taking the programmed information that is stored in a legitimate mobile phone and illegally programming the identical information into another mobile phone.

Global scenario:

The concept of a central identity register is advocated by the GSM Association (GSMA), a body representing mobile operators, equipment manufacturers, software and internet companies, among other stakeholders in the telecom ecosystem.
Globally, the equipment identity register is in use across various geographies including Australia, the UK, Azerbaijan, Egypt and Turkey among others.
ReCAAP
Additional Director General Indian Coast Guard (ICG) along with Executive Director of ReCAAPISC inaugurated a two-day 12th Capacity Building Workshop in New Delhi.
About:
Full name: The Regional Cooperation Agreement on Combating Piracy and Armed Robbery against Ships in Asia (ReCAAP).
What is it? ReCAAP is the first regional government-to-government agreement to promote and enhance cooperation against piracy and armed robbery against ships in Asia.
History: The ReCAAP Agreement was launched in 2006.
Members: It has 20 Contracting Parties today, including Europe (Norway, the Netherlands, Denmark, and the United Kingdom), Australia, and the United States.
ReCAAP ISC: The ReCAAP Information Sharing Centre (ReCAAP ISC) was established in Singapore in 2006.
DISPUTE RESOLUTION MECHANISM (DRC) FOR SOLAR/WIND SECTOR
Union Minister of State for Power and New & Renewable Energy (IC) has approved a proposal to set up a Dispute Resolution Committee (DRC) for solar/wind sector.
About: 
Composition: A three member DRC will be set up consisting of eminent persons of impeccable integrity.

The upper age for the DRC members shall be 70 years.
The Committee members of DRC shall be chosen from the eminent persons located in NCR of Delhi so as to avoid expenditure on Air Travel & accommodation.

Mandate: To consider the unforeseen disputes between solar/wind power developers and SECI/NTPC, beyond contractual agreement.
Coverage: The mechanism of DRC will be applicable for all solar/ wind Schemes/ Programmes/ Projects being implemented through/ by SECI/ NTPC.
The DRC will consider following kinds of cases: 

All cases of appeal against decisions given by SECI on Extension of Time requests based on terms of contract.
All requests of Extension of Time not covered under the terms of contract.

The recommendations of the DRC along with Ministry of New & Renewable Energy (MNRE) observations, will be placed before Minister (NRE) for final decision.
Significance: The move will give further fillip to the smooth implementation of solar/wind energy projects in India.
SPEAKER (LOK SABHA)
BJP MP from Kota, Om Birla has been unanimously elected as the Speaker of 17th Lok Sabha.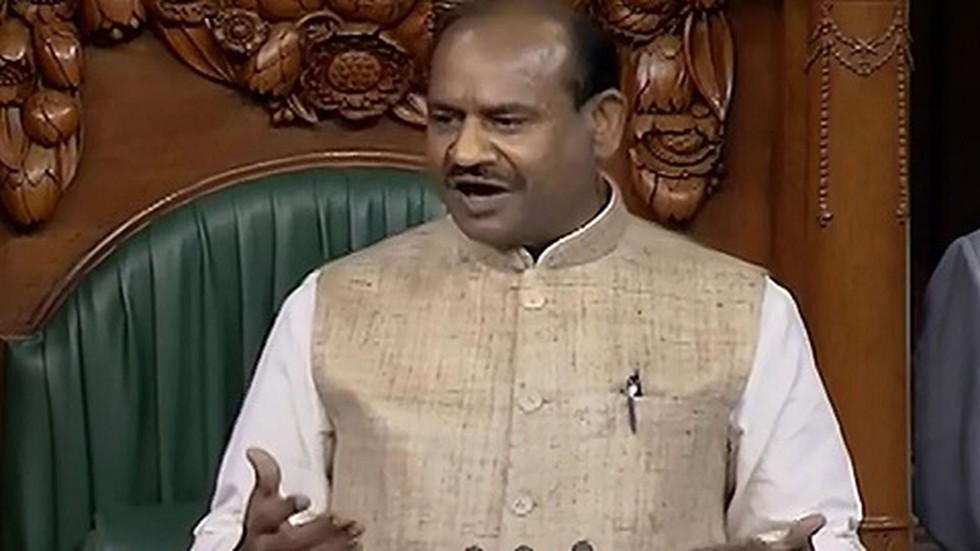 About: 
Election of Speaker:

In the Lok Sabha both Presiding Officers—the Speaker and the Deputy Speaker- are elected from among its members by a simple majority of members present and voting in the House.
As such, no specific qualifications are prescribed for being elected the Speaker. The Constitution only requires that Speaker should be a member of the House.

Term of Office:

The Speaker holds office from the date of his election till immediately before the first meeting of the Lok Sabha after the dissolution of the one to which he was elected.
He is eligible for re-election.
On the dissolution of the Lok Sabha, although the Speaker ceases to be a member of the House, he does not vacate his office.
The Speaker may, at any time, resign from office by writing under his hand to the Deputy Speaker.
The Speaker can be removed from office only on a resolution of the House passed by a majority of all the then members of the House.
WORLD REFUGEE DAY
World Refugee Day is being observed on 20th of June with the theme "Step with Refugees – Take a Step on World Refugee Day".
About: 
Date of observance: This day is observed on the

20th of June every year.

Objective of the day: To celebrate the stories and contributions of refugees.
Theme this year: Step with Refugees – Take a Step on World Refugee Day.
Key statistics:
According to the latest annual study released by the office of the UN High Commissioner for Refugees, 70.8 million children, women and men were forcibly displaced at the end of last year. This is the highest number in the organization's almost 70-year history.
Wars, violence and persecution have driven record numbers of people from their homes worldwide.
Almost two thirds of those uprooted from their homes are internally displaced people who have not left their homelands.
About 80 percent of these refugees live in countries neighbouring their country of origin.
QS WORLD UNIVERSITY RANKINGS
The latest QS World University Rankings placed Massachusetts Institute of Technology (MIT) on top of the global list and IIT Bombay at number one in the list of Indian universities.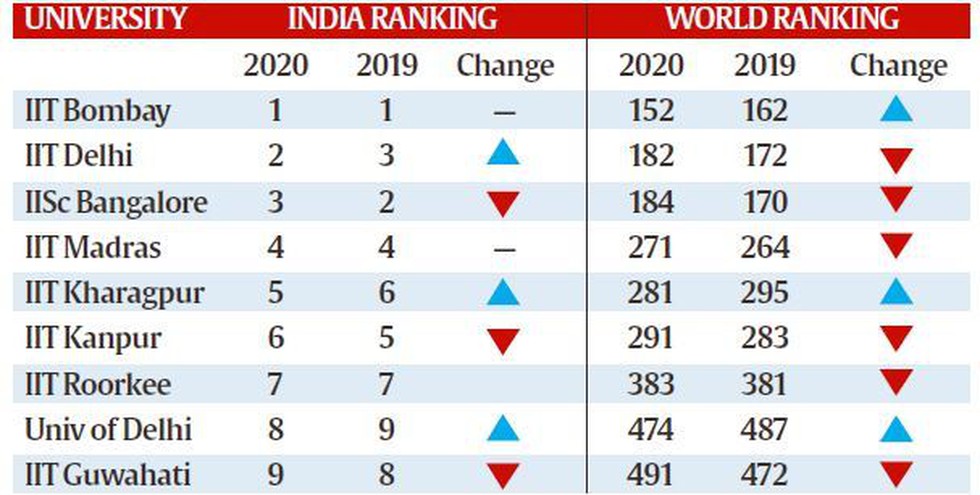 About:
Published annually by global higher education consultancy Quacquarelli Symonds, the QS list ranks the world's top 1,000 universities.
Besides overall global rankings, it also gives subject rankings in 48 different subjects and five composite faculty areas, as well as for graduate employability and various other aspects.
Key findings:
Massachusetts Institute of Technology (MIT) was placed on top of the global list for the eighth consecutive year.
23 Indian universities are in world top 1,000. There were 24 in last year's rankings. Out of the 23, nine are in the top 500, including seven IITs.
IIT Bombay was placed at number one in the list of Indian universities for the second consecutive year. It was globally ranked at 152.
IISc has world's second best score on research impact, but dropped in overall ranking. IISc is the first Indian institution to see its research cited more than 100,000 times in a five-year period.
The Manipal Academy of Higher Education, which falls within the 701-750 ranking band, is the top private university in the country.
HYDROTHERAPY CLINIC FOR ELEPHANTS
I
ndia has opened its first specialised hydrotherapy treatment for elephants on the banks of the

Yamuna in Mathura.
About:
India has opened its first specialised hydrotherapy treatment for elephants suffering from arthritis, joint pain and foot ailments.
It is situated on the banks of the Yamuna in Mathura near the Wildlife SOS' Elephant Conservation and Care Centre (ECCC). It currently houses 20 rescued elephants and is run in collaboration with the Uttar Pradesh Forest Department and the NGO Wildlife SOS.
The new hydrotherapy jumbo pool is 11-foot-deep and has 21 high pressure jet sprays that create water pressure that massage the elephants' feet and body and help in increasing blood circulation.
The hospital started in 2018 already offers state-of-the-art modern facilities including wireless digital X-ray, laser treatment, dental X-ray, thermal imaging and ultrasonography to treat injured, sick and geriatric elephants.
Cancer Cell detection 'dots' developed from coal
A team of scientists in Assam has developed a chemical process that turns 'dirty' coal into a biomedical 'dot' to help detect cancer cells.
About
It is a chemical method of producing carbon quantum dots (CQDs) from cheap, abundant, low-quality and high-sulphur coals.
CQDs are carbon-based nanomaterials whose size is less than 10 nm, or nanometre.
Carbon-based nanomaterials are used as diagnostic tools for bio-imaging, especially in detecting cancer cells, for chemical sensing and in opto-electronics.
Benefits – 
CSIR-NEIST team developed fluorescent carbon nanomaterials at one-twentieth the cost of imported CQDs
The CQDs that the CSIR-NEIST team developed emit a bluish colour with "high-stability, good-conductivity, low-toxicity, environmental friendliness, and good optical properties.
CQDs are futuristic materials whose demand in India has been increasing leading to a considerable volume of import.
Ozone Pollution
An analysis by the Centre for Science and Environment, Delhi, has found that the Ozone pollution has increased in Delhi-NCR this summer in comparison to previous year.
About-

In the Earth's lower atmosphere, near ground level, ozone is formed when pollutants emitted by cars, power plants, industrial boilers, refineries, chemical plants, and other sources react chemically in the presence of sunlight. Ozone at ground level is a harmful air pollutant.
The rate of production of ozone also increases with the increase in the temperature.
Surface ozone is not a primary pollutant, but it is produced due to chemical reactions of nitrogen oxides and carbon monoxide in the presence of sunlight.
Concerns
It can cause fatigue, breathlessness, particularly for children, the elderly, and people of all ages who have lung diseases such as asthma
---