LIBRA
Facebook announced a digital currency called Libra that will roll out for use in 2020 and allow the platform's billions of users across the globe to make financial transactions online.
About: 
What is Libra? Facebook says Libra is a "global currency and financial infrastructure". It is a digital asset built by Facebook and powered by a new Facebook-created version of blockchain, the encrypted technology used by bitcoin and other cryptocurrencies.
Why is Facebook launching a cryptocurrency? Facebook claims it wants to reach the 1.7 billion people around the world who do not have access to a bank account.
Calibra: When the cryptocurrency launches, users can download Calibra, a digital wallet, that will allow them to send it to anyone with a smartphone. It will be available in Messenger, WhatsApp, and as a standalone app.
Who is in charge of Libra?

The currency will be serviced by a collective of companies called the "Libra Association", an independent, not-for-profit organisation based in Switzerland.
It functions as what is known as a "stablecoin", pegged to existing assets like the dollar or euro, in the aim of making it less subject to the volatility that many cryptocurrencies experience.

Way ahead: The currency will be launched in 2020. However, the company is likely to run into regulatory hurdles and antitrust concerns, especially at a time when many regulators want to break up Facebook. There are a number of privacy concerns regarding a financial app run by Facebook.
Important Info :
Facebook isn't going into details about how the currency will be available at launch, but it is also likely to carry out what's known in cryptocurrency circles as an "air drop", handing out small amounts of currency for free in an effort to kickstart the ecosystem.
SICKLE CELL ANAEMIA
The World Sickle Cell Day is being observed on June 19, 2019. It is observed each year to raise public awareness about the sickle cell disease and its treatment methods.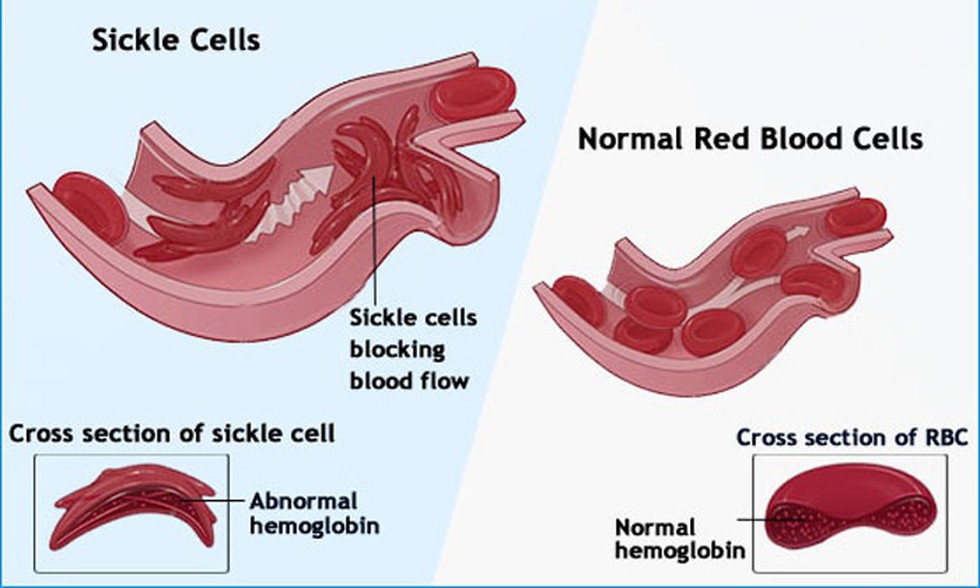 About –
Sickle cell disease is an inherited blood disorder that can be acquired from either or both the parents who carry the defective gene.
It is characterized by a modification in the shape of the red blood cell from a smooth, donut-shape into a crescent or half-moon shape.

Distorted RBCs survive only for 10-20 days compared to 120 days in normal condition.
Treatment
Currently there is no cure to sickle-cell disease.

Low-hemoglobin conditions are usually treated with blood-transfusions.

The other remedy is bone marrow transplant but they carry the risk of rejection as the stem cells are taken from different individual.
Latest development to cure SCD
Genetic Cure to SCD
The researchers are working on a genetic engineering solution to treat SCD.

The treatment involves removal of stem cells from the patient's bone marrow.

The stem cells so removed are genetically modified.

The genetically modified cells are infused back in the bone marrow and helps form healthy RBCs.
Incidence of SCD
The disease is most common in sub-Saharan Africa.

Other regions known for the incidence of SCD are Southern Europe, Middle East and Asia including India.

In India, prevalence of sickle cell trait is high in central India especially Maharashtra, Chhattisgarh and Odisha.
Global Initiatives to fight SCD
In

2008

, the UN General Assembly, recognizing sickle cell disease as a public health concern, established

June 19 as

World Sickle Cell Day.

The Global Sickle Cell Disease Network is periodically conducting the Global Congress on Sickle Cell Disease staring from

2012

.

The

3rd and the latest Global Congress

on Sickle Cell Disease and Bone Marrow Transplantation was held in

Bhubaneswar in 2017.
COOLING VEST FOR SPORTS ATHLETES
Japanese researchers from Hiroshima University have developed a new type of cooling vest for sports athletes that may help them compete safely in sweltering summer conditions
Background:
The 2020 Tokyo Olympics will be held in the hot and muggy Japanese summer where the ambient temperature is expected to be above 33 degrees Celsius.
Because the human body temperature is usually around 37 degrees Celsius, a concern arises if it increases over 40 degrees Celsius. Dehydration, decreased performance and decreased brain function are the dangers when the core body temperature climbs too high.
Cooling Vest:
The cooling vest is filled with ice packs and features a collar that can also cool the neck.
The aim is to cool the athletes' upper-body skin which can decrease heart rate and temperature of their neck and skin.
The research is not just applicable to athletes but to people that exercise in hot conditions.
GOA REVOLUTION DAY
Goa Revolution Day was celebrated on June 18, 2019.
Role of Ram Manohar Lohia in Goa Liberation: 
Although Goa got its freedom on 19 December 1961 from Portuguese, the first blow for Goa's liberation from the Portuguese in 1961 was struck on 18 June 1946 by Ram Manohar Lohia.
In June 1946 he paid a friendly visit to the Goan academician and writer, Dr Juliao Menezes. When the Goans heard of his arrival, they rushed to Menezes's residence to apprise Lohia of the plight of the Goans.
On June 18, 1946, defying the ban on public meetings, Lohia launched the Civil Disobedience Movement to gain back the lost civil liberties of Goans.
He gave a call to Goans to fight for the state's liberation from Portuguese rule during a speech at Margao in South Goa. The speech provided a fillip to the Goan liberation movement.
While Lohia was arrested and the movement was quashed, it left a lasting impression on the minds of a number of young Goans and thus sowed the seeds of Goa's liberation movement.
A road in goa is named as 18 June Road, to mark the date when the agitation against colonial rule was launched by him.
GM COTTON
A group of more than 1,000 farmers gathered in a village in Akola of Maharashtra to sow seeds of an unapproved, genetically modified variety of cotton, defying government regulations. The government is now investigating what was planted.
Bt cotton: 
Developed by: US giant Bayer-Monsanto.
Working: It involves insertion of two genes viz 'Cry1Ab' and 'Cry2Bc' from the soil bacterium Bacillus thuringiensis into cotton seeds. This modification codes the plant to produce protein toxic to Heliothis bollworm (pink bollworm) thus making it resistant to their attack.
Release: 

Bt cotton remains the only GM crop allowed to be cultivated in the country. The commercial release of this hybrid was sanctioned by the government in 2002.
Besides Bt cotton, the GEAC has cleared two other genetically modified crops — brinjal and mustard — but these have not received the consent of the Environment Minister.
Recent development: 
The farmers in Akola led by Shetkari Sanghtana, planted a herbicide-tolerant variety of Bt cotton. This variety (HtBt) involves the addition of another gene, 'Cp4-Epsps' from another soil bacterium, Agrobacterium tumefaciens. It is not cleared by GEAC.
The farmers claim that the HtBt variety can withstand the spray of glyphosate, a herbicide that is used to remove weeds, and thus it substantially saves them de-weeding costs.
However, genetic changes made in a plant can make it unsafe for consumption, have adverse impacts on human or animal health, or introduce problems in the soil or neighbouring crops.
RATION IN KIND FOR THE DEFENCE OFFICERS
Government of India has announced the restoration of the ration in kind for the officers of the three Armed Forces posted in peace areas.
About: 
Now all officers of the Armed Forces including those in peace stations will be getting 'Ration in Kind'.
The Ministry of Defence (MoD) had decided on July 1, 2017 that officers in peace postings would be given an allowance instead of free ration in kind, a practice that was being followed since 1983. The decision was based on a recommendation of the 7th Central Pay Commission.
The decision to withdraw the facility was not taken well by the forces, who had not agreed to it.
PROGRESS ON DRINKING WATER, SANITATION AND HYGIENE: 2000-2017: SPECIAL FOCUS ON INEQUALITIES
A Joint Monitoring Programme report titled, "Progress on drinking water, sanitation and hygiene: 2000-2017: Special focus on inequalities", was released by the United Nations Children's Fund (UNICEF) and the World Health Organization (WHO).
Global scenario: 
Since the turn of the century, 1.8 billion people have gained access to basic drinking water services, but vast inequalities in accessibility, availability and quality prevail.
Some 2.2 billion people around the world do not have safely-managed drinking water, while 4.2 billion go without safe sanitation services and three billion lack basic handwashing facilities.
Indian scenario: 
India is responsible for almost single-handedly dragging the world towards achieving Sustainable Development Goal of ending open defecation. India accounts for almost two thirds of the 650 million people globally who stopped practising open defecation between 2000 and 2017. 
India has increased the percentage of its population with access to a protected drinking water source less than 30 minutes away, from 79% in 2000 to 93% in 2017.
However, the percentage of households getting piped water has remained stagnant at 44% over the 17-year period.
INDIAN GREY WOLF
The first Indian grey wolf to be seen in Bangladesh in eight decades has been beaten to death by farmers after preying on their livestock, wildlife experts. The grey wolf was last seen in Bangladesh in 1949, according to the International Union for Conservation of Nature.
About: 
Scientific Name: Canis lupus pallipes.
What is it? It is a subspecies of grey wolf.
Description: It is intermediate in size between the Tibetan and Arabian wolf, and lacks the former's luxuriant winter coat due to it living in warmer conditions.
Habitat: it inhabits semi-arid and arid areas.
Distribution:

It has a wide distribution range that extends from the Indian subcontinent to Israel.
There are about 3,000 of the animals in India, some in captivity.
They disappeared from their habitat in north and northwest Bangladesh in the 1940s.
Conservation status:

The IUCN Redlist considering the wide distribution range of the subspecies has listed it as a species of least concern.
However, the Wildlife (Protection) Act of 1972 in view of the threats faced by the animal across its range in India places it in Schedule I Part I.
Important Info :
A host of animals including the striped hyena, swamp deer and black buck have disappeared from Bangladesh over in recent decades.
CORINGA MANGROVES
The Andhra Pradesh government has begun the process to get UNESCO's World Heritage Site status for Godavari Mangroves at Coringa Wildlife Sanctuary, near Kakinada.
About: 
Coringa Wildlife Sanctuary has the second largest stretch of mangrove forests in India with 24 tree species. 
Now, the Andhra Pradesh government has constituted a seven-member committee for fulfilment of norms required for proposing the Godavari Mangroves (Mada forests), at Coringa, as World Heritage Site to the UNESCO. The committee will be headed by IFS officer Dr Shanti Priya Pandey. 
Once the Coringa sanctuary gets the heritage site tag, UNESCO will help develop tourism and protect the wildlife in the mangroves.
The government has also sent a proposal to the Centre for identifying the mangroves as a Ramsar Site, a wetland site designated to be of international importance under the Ramsar Convention.
The sanctuary also has an 18-km-long sand pit where olive ridley sea turtles nest from January to March every year.
About
The FCRA was enacted in 1976 in order to maintain strict control over voluntary organisations and political associations that received foreign fundings.
In the year 1984, an amendment was made to the act requiring all the Non-Governmental Organisations to register themselves with the Home Ministry.
In 2010, the act was repealed and a new act with strict provisions was enacted. It is a consolidating act passed by the Government of India.
It seeks to regulate the foreign contributions or donations and hospitality (air travel, hotel accommodation etc) to Indian organizations and individuals and to stop such contributions which might damage the national interest.
It is an act passed for regulating and prohibiting the acceptance and utilization of foreign contribution or foreign hospitality by companies, associations or individuals for such activities that could prove to be detrimental to the national interest and for matters connected therewith or incidental thereto.
Since the Act is internal security legislation, despite being a law related to financial legislation, it falls into the purview of Home Ministry and not the Reserve Bank of India (RBI).
---